Corn's savory awesomeness is a thing of utmost delight that is undeniably loved by all. It is one dish that holds immense importance for almost all the needs. That staple crop takes center stage to provide everyone with the best possible experience.
However, conventionally, we have limited ourselves to a limited number of dishes around it despite having a wide range of possibilities to delve into. One such is cream corn, whose sweet texture is the best to bat for during any family gatherings.
In this article, we will take you down the lane to explore the recipe of this delightful dish to make up the best dining experience.
Why Should You Make Homemade Cream Corn?
There are multiple benefits of preparing homemade cream corn. The great nutritional value and superior taste make the time spent in making this recipe worth it. Following are some reasons why you should make cream corn at home rather than getting a canned product.
Customization and Flavor: The most significant advantage of making the recipe at home is that you can adjust the sweetness, creaminess, and seasonings according to your liking. You can add herbs, spices, cheese, and others to make the desired variations.
Quality and Freshness: You must use fresh and high-quality ingredients when preparing this recipe. Using fresh corn elevates the taste of this recipe altogether, making it highly nutritious.
Quick and Easy Preparation: This dish can be a savior when making a quick side dish for yourself or your family. You will need some readily available ingredients, and that's it.
Healthy and Nutritious: There are various health benefits of eating cream corn. It is rich in vitamins and minerals, antioxidants, and much more. We have discussed the health benefits of this dish in the blog below.
How to Select the Best Corn for the Cream Corn Recipe?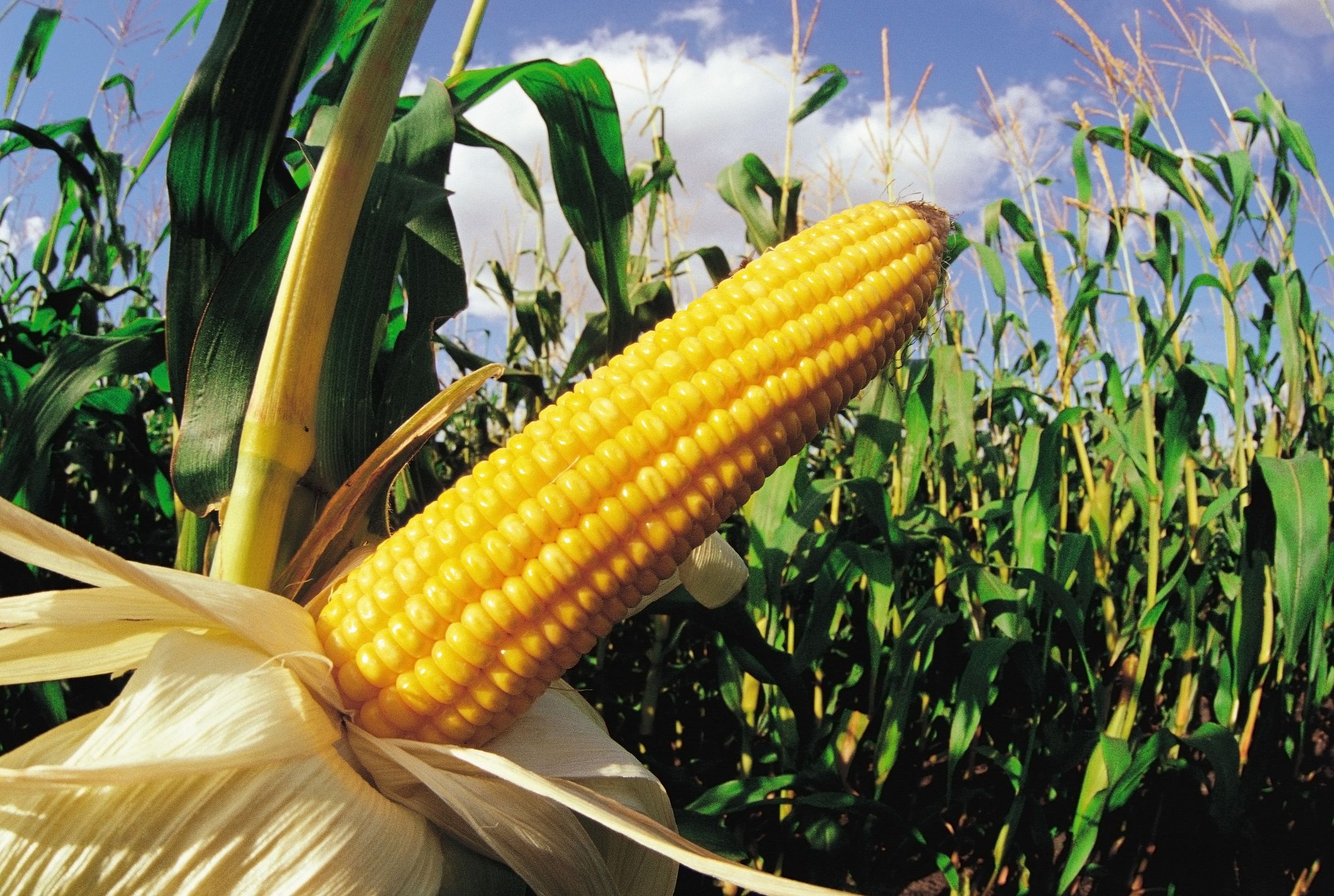 When making this recipe, having good-quality corn is essential. To identify whether the corn you are buying is of superior quality, try checking the following:
Buying corn from a local farmer is the best option you can go for. These corns are fresh and flavorful.
If the outside husk is green in color from top to bottom, know that it is a great quality corn. Another thing to check is that the silk will be yellow/tan and slightly dampish. If the corn is dry and dead-looking, do not go for it.
Peel the top of the husk and check whether the kernels are juicy and whole. In addition, check for worms/ insects in it.
When the corn smells sweet, it means it will be sweet.
Or better, eat a kernel and check if it is sweet.
Essential Requirements to Prepare Your Cream Style Corn Recipe at Home
You will need certain ingredients to make this yummy cream corn at home. Check for the ingredients you need to keep in stock for this dish
Note:
Get fresh corn for this recipe to be a hit.
Ensure the cream is well whipped to get the extra creamy texture.
You can use whole milk, or 2% milk would work better.
Equipment Required
Step-By-Step Recipe Guide to Prepare Cream Corn at Home
Making cream corn is one of the easiest recipes you would have ever attempted. We are sharing the stepwise approach to making the best cream corn.
Step 1: Preparing the Corn
Firstly, you need to husk each ear of corn and remove any stray silk. Remove the kernels with the help of a sharp knife. Thawing is the most important step to follow.
Step 2: Cooking the Corn
Take a saucepan and melt butter on medium heat. Once the butter melts, add the flour and stir continuously for 1-2 minutes. This will help in having a thick consistency for the creamed corn.
Step 3: Making the Creamy Base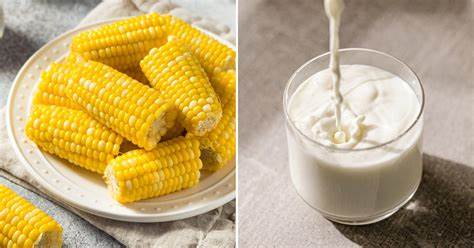 Take a blender and add 2 cups of corn kernels and the milk. Keep blending it until you achieve a creamy consistency. This is the base of your recipe that makes the recipe smooth.
Step 4: Combining the Ingredients
Take a bowl and add this corn and milk mixture with the roux that was created in Step 2. Add the rest of the corn kernels, sugar, salt, and black pepper. These seasonings will balance the recipe properly.
Step 5: Simmer the Mixture
Now, set the heat to medium flame and let it simmer for 5-7 minutes. Don't forget to keep stirring, which will prevent the mixture from sticking. The corn will release its natural juices with time, making the recipe creamier.
Step 6: Creamy Touch
To make this dish creamier, you can then add the heavy cream. This enhances the taste of the cream corn. It will further cater to the requirement of making the dish presentable by sticking to the essential and central theme of the recipe that is associated with it.
Step 7: Adjust the Consistency
If you find your cream corn getting too thick, you can add in a splash of milk. On the other hand, if you feel that it's of a running consistency, keep stirring it until thick.
Step 8: Garnish & Serve
Now is the time for you to serve. Add in some chopped chives or parsley before serving. This creamy corn can be stored in the refrigerator for almost 3 days. You can add some milk to balance its creamy consistency. Cherish the moments of happiness with family and friends over a homemade Cream Corn Recipe meal!
Additional Tips to Make the Best Cream Corn Recipe
We provide tips and techniques to make the best homemade cream corn. This will make your dish flavorful and creamy.
Using Fresh Corn: As mentioned before, you can choose from the best corn in the market. Follow them and be aware of the raw food quality you bring home.
Avoid Overcooking: Undercooking makes the dish unpleasant, the same way overcooking isn't acceptable either. When corn is overcooked, it becomes mushy and loses its sweet taste.
Seasoning Balance: While we have provided a simple recipe for cream corn, you can also add seasonings per your taste and preferences. Add paprika, herbs, garlic powder, and more to enhance flavor.
Serve Fresh & Hot: Out of all the tips and tricks, serving disease warm always makes it more delicious.
Variations You Can Make to Your Recipe of Cream Corn
While the simple cream corn recipe is enough to amaze you, you can always try something of your own. Here are some variations you can try out:
Cream style corn soup: To this cream corn you will be preparing, add some vegetables and blend them together to get the right consistency.
Spicy cream-style corn: Add cayenne pepper or red pepper flakes to bring in the spicy kick when the cream corn is prepared.
Addition of caramelized onion: To make this, you must saute some onion until it caramelizes. Once done, add it to the cream corn you have made.
The Versatility of Application of Homemade Cream Corn
Homemade cream corn serves various purposes that cater to the need for various dishes that work as a decent complimentary item. However, plenty of applications are involved with it; some of the best, if required to be named, would include.
Cream Style Corn as a Side Dish: Cream corn's creamy and sweet flavor makes it a great side dish. You can have it with roasted meat, seafood, grilled dishes, or Southern cuisines. It complements any savory dish.
Cream Style Corn as a Sauce: There are various dishes where cream corn is used as a sauce for its velvety texture. It makes pasta sauce, creamy corn, potato chowder, or corn risotto.
Cream Style Corn as a Filling: Cream corn can be a great side dish when filling. It can be used for stuffed peppers, creamed corn stuffed chicken breast, or creamy corn empanadas. It adds richness and depth to any dish.
Health Benefits of Eating Homemade Cream-Style Corn
Corn has several health benefits, ranging from serving your nutrient requirements to serving the dietary fiber it nourishes your health alongside fulfilling the appetite to its best. Some of the best health benefits associated with it involve.
Nutrient Rich: It is rich in Vitamin C, Magnesium, Phosphorus, and others.
Rich in Antioxidants: Carotenoids and Flavonoids are some antioxidants present in corn.
Low in Fat & Calorie: To reduce weight, consuming corn is a great option.
Dietary Fiber: Corn is an excellent food to prevent constipation and manage weight.
Conclusion
With every creamy spoonful, you will experience heaven on earth. The delicate combination of creaminess against the natural sweetness of the corn and the perfect synchrony of ingredients make this dish a go-to for food lovers. The cream corn recipe is one of the easiest dishes you can prepare with just a few ingredients.
You can make it on weekday dinners, festive feasts, or out of culinary exploration. Creamy corn has become a timeless favorite that transcends seasons and occasions.
The step-by-step directions provided will be helpful even for a beginner to start their cooking journey. This flavorful dish of Cream Corn made by you will provide warmth to those consuming it!
Frequently Asked Questions
Can I Use Frozen Corn for the Creamy Corn Recipe?
Yes, you can surely use frozen corn for the recipe. Thaw the corn before using it in the dish, and drain any excess moisture to prevent the sauce from becoming watery. On the contrary, using fresh corn would enhance the recipe's taste to another level.
Is it Possible to Make a Dairy-Free Version of Creamy Corn?
Yes, you can surely make one that is dairy-free. You can substitute dairy with plant-based alternatives like coconut milk, almond milk, or cashew cream to achieve a creamy texture without using dairy products.
How Do I Prevent Curdling when Using Dairy in the Recipe?
To prevent curdling, gently heat the dairy (cream or milk) over low to medium heat. Avoid boiling or high heat, which can cause the dairy to curdle. Also, you can temper the dairy by adding a small amount of the hot mixture to the dairy before combining them.