Graphic novels have become extremely popular, taking the literary world by storm. With their exciting illustrations and extremely interesting storylines, they create an enchanting and unique bridge between visual storytelling and traditional novels.
Graphic novels for kids have provided a unique reading experience that is both educational and engaging. In this list, we have gathered 35 of the world's best 'graphic novels for kids,' which will indeed stimulate young minds.
For many kids, these novels act as gateways into the world of reading, keeping them engaged and visually stimulating their minds with their content.
Graphic novels resonate with young energy and provide entertainment and education equally.
Whether you're a teacher, a parent, or simply someone who wants to explore the literary landscape for kids, this blog about graphic novels is something to read about.
Understanding the Magic of Graphic Novels
Graphic novels are often mistaken for extended comic books and stand as a unique genre in the expansive world of literature.
In general, graphic novels are stories told using a combination of text and images, similar to comics but with depth, complexity, and length that match classic novels.
While comics often come in a sequence, graphic novels typically tell a complete story or play an essential part in a more extended series.
One of the main USPs of graphic novels is their versatile nature. They can run across multiple genres, from fantasy and mystery to historical fiction and biographies.
The visual nature makes them appealing to visual learners, especially kids. The illustrations match the text to provide context, set the mood, and offer a deeper insight into the character's emotions and the overall storyline.
Importance of Graphic Novels for Kids
Recently, the market has seen an increase in graphic novels for kids. The reason is that these novels appeal to the curious nature of the kids.
They bridge the gap between picture books and novels, which makes them excellent reading material. Materials that offer multiple benefits that can impact the reader's minds.
1. Enriched Reading Experience
Graphic novels combine the immersive element of classic novels with the visual appeal of comics. For kids just beginning their journey into the world of reading, graphic novels give an enriching experience.
The text blended with the visual elements ensures the story is read and seen.
2. Boosting Literacy Skills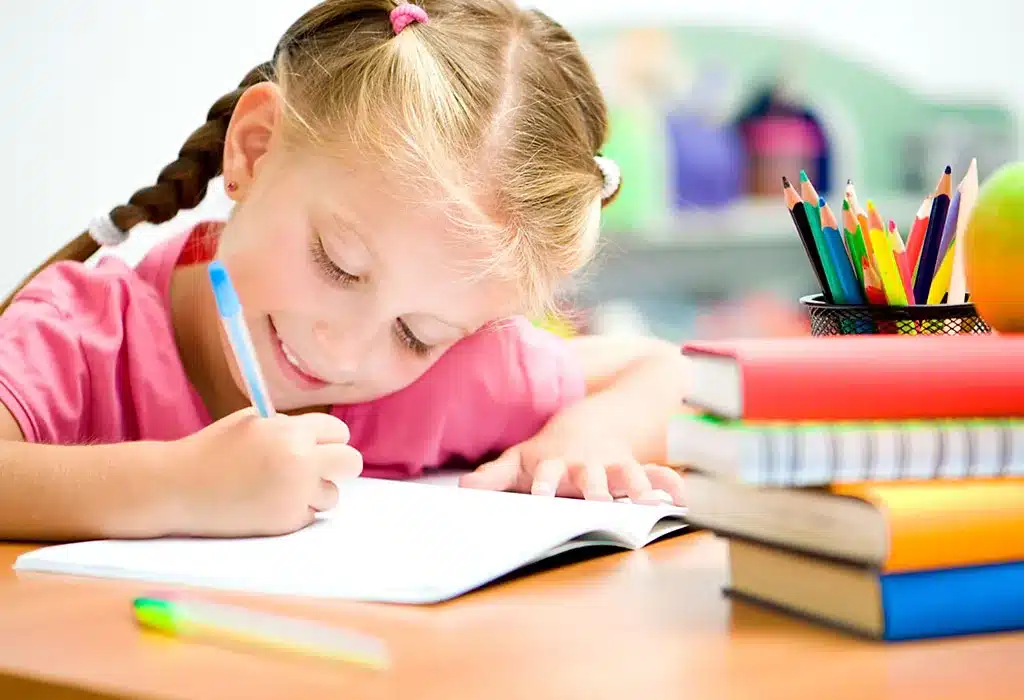 One of the significant advantages of graphic novels for kids is the ability to enhance literacy skills. The blend of text and graphics can explain complex concepts quickly.
This enhances comprehension, especially for those who have trouble reading. The visuals provide context that makes it easier for them to grasp references.
3. Improving Creativity and Imagination
Graphic novels provide a canvas to enhance creativity. The various art styles, from black-and-white to colored panels, improve imagination.
As kids read these narratives, they are encouraged to visualize the scenarios and characters, thus improving their creative abilities.
4. Empathy and Cultural Awareness
Quite a few graphic novels for kids explore the themes of diversity and social challenges.
Engagingly presenting the same allows the readers to step into the character's shoes, igniting empathy and broadening their views.
5. Adaptability Toward Different Learning Styles
Every child has their learning preferences. Some may prefer text; some may prefer visual mediums.
Graphic novels cater to everyone. This adaptability makes them valuable in both reading and educational sectors.
Top Intriguing Graphic Novels Options for Kids
Based on the above-delivered insights on the graphic novels and other requisites involved in them, here are a few graphic novels that will creatively engage your kids in their zone and amplify their creativity to a completely different level.
An engaging autobiographical graphic novel for kids that gives an insight into the hardships of adolescence. The challenges faced throughout middle school include friendships, crushes, and the path to confidence.
Telgemeier perfectly captures the emotional highs and lows of growing up, making this book an experience that kids can learn from for their upcoming years.
A captivating graphic novel for kids that delves into a world filled with humor and mystery. The story follows the adventure of three bone cousins, Phoney, Smiley, and Fone, who are exiled from Boneville and follow their journey through a vast desert.
Eventually, this leads them into a forest filled with strange creatures. The story combines epic quests, comedy, and heartwarming moments.
The Amulet is a gripping graphic novel for kids series that portrays magic, bravery, and family bonds. Following the tragic loss of their father, Emily and her younger brother Navin move to an ancestral home with their mother.
They stumble across a mysterious amulet that pushes them into a strange world of robots, animals who can talk, and an evil elf king.
With Emily's discovery of herself as the chosen Stonekeeper, Kibuishi takes you on a journey where courage is tested at each turn.
A refreshing and unconventional graphic novel for kids that explores the realm of heroes and villains.
Set in a medieval theme with futuristic elements, the character in focus is Nimona, a young and impulsive shapeshifter who becomes a sidekick to the kingdom's villain.
This story takes you on a journey where Lor Ballister Blackheart and Nimona attempt to expose the corrupt rule of the kingdom. The vibrant art presents a story about personal discovery and grand adventures.
Roller Girl is a graphic novel for kids that captures the essence of adolescence. The story's focal point is Astrid, a young girl inspired by a roller derby match. She signs up for a derby camp, opposing her best friend's interests.
Throughout the summer, she confronts the challenges the sport presents, the complexities of friendships, and the pains of growing up. This takes you on a journey of self-discovery, making it a must-read for all ages.
Zita the Spacegirl is an enchanting and unique graphic novel for kids that takes the readers into an adventure filled with bravery and wonder.
An intergalactic creature abducts Zita's friend, and she embarks on a quest to rescue him, resulting in her becoming a hero. The imaginative world-building by Hatke introduces strange aliens, robots, and enchanting landscapes.
This book takes you through themes of courage and friendship.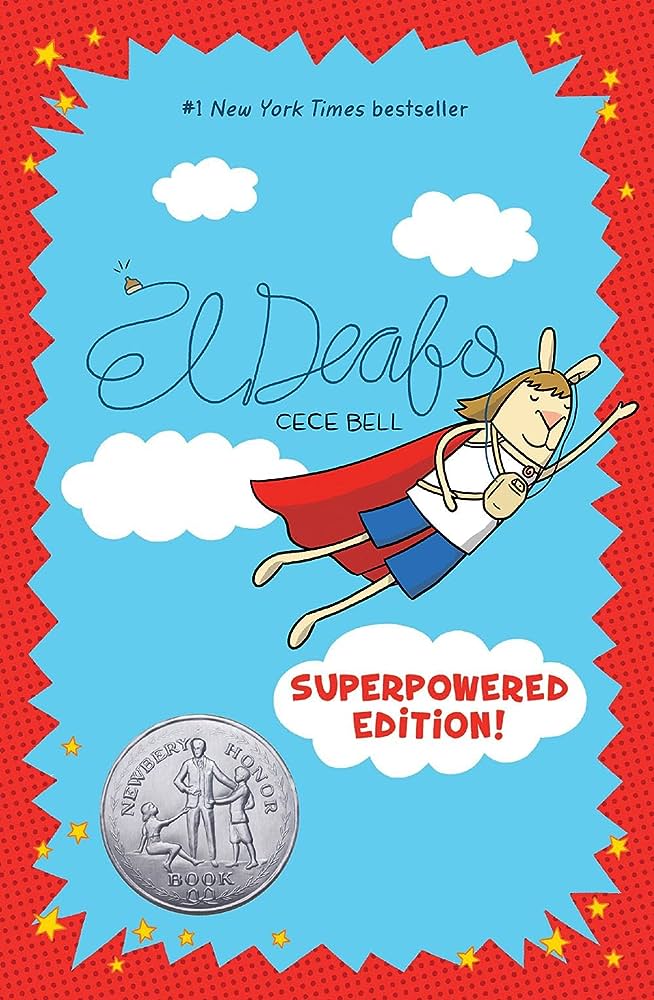 A touching autobiographical graphic novel for kids that takes you on a journey with Cece Bell as she recounts her childhood experiences after becoming deaf due to an illness.
Her journey of friendship, self-acceptance, and school life. During this, she makes up a superhero alter ego, "El Deafo," equipped with a powerful hearing aid.
The simple yet expressive illustrations give a heartfelt narrative that promotes empathy and understanding for people with differences.
Ghosts by Raina Telgemeier are supernatural-themed graphic novels for kids that explore family bonds and cultural traditions.
The story follows Catrina and her family moving to a coastal town for her sister's health. As Dia de los Muertos approaches, Catrina learns about the town's haunted traditions and legends.
This book is an enlightening read for all.
This heartwarming graphic novel for kids defies gender norms and promotes self-expression. Prince Sebastian leads a double life as Lady Crystallia, dressing up in beautiful gowns designed by Frances, a dressmaker.
The story revolves around identity complexities, social expectations, and friendship as the secret becomes harder and harder to keep.
Transport into a world where the ordinary and extraordinary co-exist. Hilda encounters a mountain troll while exploring the wilds, leading to an unexpected friendship.
The vivid designs inspired by Scandinavian folklore and quirky creatures, this book explores empathy, understanding, and accepting the unknown. These graphic novels for kids celebrate the magic in everyday life.
This book brings a graphical twist to Ann M. Martin's novels"Babysitter's Club" series for a new generation. The stories revolve around a group of girls – Kristy, Mary Anne, Claudia, and Stacey who start a babysitting business in their town.
These vibrant and nostalgic graphic novels for kids portray their struggles in middle school, dramas, and responsibilities while highlighting the nature of young friendships and adventures.
Peculiar and unique graphic novels for kids series by the writer of "Captain Underpants." Born due to a fusion accident between a policeman and his dog, the journey follows Dog Man, a canine hero who can sniff out crime and bones.
A hilarious blend of battle with the villain "Petey the Cat" and with a heart of gold, Dog Man serves justice with a wagging tail. Dog Man celebrates the power of friendship and persistence, which is ideal for kids.
Awkward graphic novels for kids explore the middle school dynamics that explore the intricate details of friendships and rivalries.
The story follows "Peppi," a new student who commits a critical sin in high school, appearing awkward on her first day. Her journey through the confusing waters of school clubs friendships, especially Jamie, the boy she initially shunned.
The expressive artwork complements the emotions and trials of the characters, making it relatable.
Take a playful dive into the world of Phoebe, a fourth grader, and her unicorn companion, Marigold Heavenly Nostrils. Follow the journey of an unexpected friendship when Phoebe accidentally hits Marigold and frees her from her reflection.
The story portrays the comedic journey of a sarcastic girl and a self-absorbed mythical creature. Graphic novels for kids are a perfect way to learn about the bond of friendship.
Deeply Personal Graphic Novels for Kids by Shannon Hale, where she talks about her personal experiences during her elementary school years.
The joys and heartaches of childhood relationships reveal the struggles faced by exploring their place within the social system.
As the young Shannon faces bullying, anxiety, and social acceptance, people are offered a genuine view of the challenges kids face while growing up.
Compelling autobiographical graphic novels for kids that explore the dynamics of sibling relationships. This story follows a family road trip that becomes the basis of the story as Raina explores her complex relationship with her younger sister, Amara.
Through flashbacks, readers witness the anticipation of Amara's arrival and the challenges of their growing differences. From humor to heartbreak, this story reflects the highs and lows of sisterly bonds.
Exciting graphic novels for kids filled with action, betrayal, and excitement. The story revolves around Topper, Dessa, and Fisk, a trio that travels through the kingdom and faces foes while searching for Dessa's missing twin brother.
The trio gets into royal conspiracies, evolving relationships, and dark secrets.
This book blends humor, heart, and drama into an epic tale that explores the depth of friendship and the lengths someone would go to for their family.
Set in ancient Asian civilization, The Nameless City is an intriguing set of graphic novels for kids that dives into identity and cultural division themes.
The city has been conquered and renamed several times, but the people refuse to be defined by the conquerors. The story follows Kaidu and Rat navigating the city's history and politics.
The detailed artwork gives a solid exploration of understanding the divided world.
The Witch Boy is set in a world that explains that girls become witches and boys become shapeshifters. However, for Aster, a young boy with a talent for witchcraft, this feels confining.
He secretly practices spells away from society and grapples with the courage to defy the expectations. When his kin is threatened, his abilities become crucial.
Challenging gender norms, graphic novels for kids explore magic and self-discovery.
The graphic novels for the kids version of "Coraline" by P. Craig Russell bring a visual depth to the story of a girl who discovers a perfect parallel world.
After stepping through a mysterious door to her new door, she meets mirror versions of her parents with buttons for eyes and wants to keep her forever. She must find the courage to save herself and the other trapped people.
The illustrations capture the unsettling atmosphere while exploring the chilling journey.
Graphic novels for kids that are full of mystery and untamed adventures, Lumberjanes follows five girls at a unique summer camp who are not there just for arts and crafts but are determined to uncover supernatural secrets.
It surrounds Miss Qiunzella Thiskwin Penniquiqul Thistle Crumpet's Camp for Hardcore Lady-Types.
Explore their story as they encounter ancient puzzles, strange creatures, and the supernatural, where their friendship is their greatest weapon.
Little Robot is a heartwarming story of friendship and discovery between a lost robot and a tool-wielding girl.
Here, they meet by chance and immediately bond despite their differences. They must go against the challenges of a society that wants to separate the robot and the girl.
The delicate lines and soft color palette capture the magic of this friendship.
A unique fusion of educational content and storytelling is set in the mysterious Stately Academy.
Hopper and her friend Eni discover that their school hides several secrets in the coding language. Readers are cleverly introduced to programming through puzzles and challenges.
The graphic novels for kids empower their readers with foundational coding skills.
A vibrant story that portrays the bond between generations, self-discovery, and culture.
It revolves around Priyanka, a second-gen Indo-American teenager stuck in the secrets behind her family's past and her mother's immigration from India.
The quest for an answer explores the magical realm when she discovers a pashmina shawl, transporting her to an imaginative India full of secrets.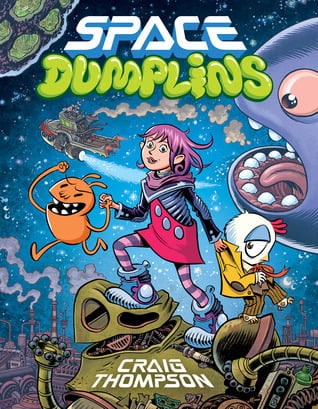 Go on a space adventure full of aliens, intergalactic challenges, and Violet, where space whales consume space debris and people live on asteroid clusters.
Assist Violet on her mission to rescue her father. Joined by unlikely companions in a story about friendship and courage.
The graphic novels for kids show the importance of family and cosmos exploration.
In this magical world, Bera is a humble troll finding herself intertwined in an adventure more significant than she could have imagined.
She's shocked when she finds a human baby on that island. Embark on a quest with Bera to find the child's family as she tries to protect the child from the wicked witch, Cloote.
Join Bird, the optimistic adventurer, and Squirrel, the cautious and anxious counterpart.
When the duo starts their journey back to Bird's home, they face various challenges, predator cats, and uneven terrain. The graphic novels for kids are a testament to friendship and adventures.
Transport yourself to an island full of strange creatures, mystery, and adventures.
Reese and his family crash-land on this island and are pushed into a world of danger as the family navigates their way around the island to uncover the secrets that the place holds while trying to get off the island.
The story follows the annual Autumn Equinox Festival, marked by a tradition where the townspeople release lanterns in the river. A group of boys make a pact to follow the lanterns on their bikes.
As the story continues, only two boys stay true to their promise. Join them on a journey where they encounter strange creatures and a mysterious stranger traveling on a bear.
Explore these graphic novels for kids as they offer insights into the challenges faced by Jordan Banks, a 12-year-old boy, as he navigates the problems in a private academy, being one of the few students of color.
A blend of humor and heart, this story is a commentary on race, privilege, and a desire to belong.
Set in Alaska, Kodi follows the story of Katya and Kodi, a massive bear. As they separate, Katya's determination to be united with her furry friend takes you on a journey about love and friendship.
Every detail proves that friendships can be as vast as the landscapes they are set in.
Set in the microscopic world centered around a young amoeba as he deals with bullies, homework, and the challenges of growing up.
This entertaining and educational story explores the daily life of the amoeba as he learns about the world around him and lessons about friendship and determination.
Join the fearless secret agent known as Missile Mouse, working for the Galactic Security Agency and their adventure-filled story full of action villains and plots to keep you engaged for hours.
This set of graphic novels gives kids a glimpse into the mouse's past and how they became the brave agents they are today.
Join Erik Farrell in a post-apocalyptic world that wakes up to be the last human in a world filled with monsters and other fantasy creatures.
He must navigate this realm and meet new creatures as he uncovers the mystery of how he arrived in this world.
These graphic novels for kids explore courage and endure the human spirit.
Join the neighborhood kids as they transform ordinary cardboard into a realm of fantasy, adventures, and heroes.
Through interconnected stories, the kids meet various characters, each with their cardboard character.
The Cardboard Kingdom is a tribute to the power of imagination and a celebration of friendship.
Conclusion
Graphic novels are often viewed as mere entertainment. However, they have evolved into a storytelling medium, especially for kids.
They combine words and illustrations, creating engaging narratives that interest their minds and hearts.
This list of 35 compelling graphic novels for kids we have compiled showcases the genre's diversity in exploring friendship, adventure, and identities.
Introduce your kids to the world of graphic novels. Whether seasoned or new readers, something here sparks their imagination; remember, these stories are just the beginning.
Encourage your little ones to dream, create, and craft their tales. Watch the world of creativity open up in front of your eyes as they embrace the adventure, one page at a time!